I've been on a vacation for a little while, and I'll be away for almost another week or so. In the meantime, I've posted some Kyocera TD images to my photoblog, which for the moment is stupidly titled "Tokyo says hello".
I was happy to see an email from Farewell Books, announcing their latest offering, Mårten Lange's "Anomalies". Farewell are a good publisher of short-run books, last year they put out a book by Wakaba Noda which I quite liked, and which is still available. This latest book is all black and white, and it looks very interesting: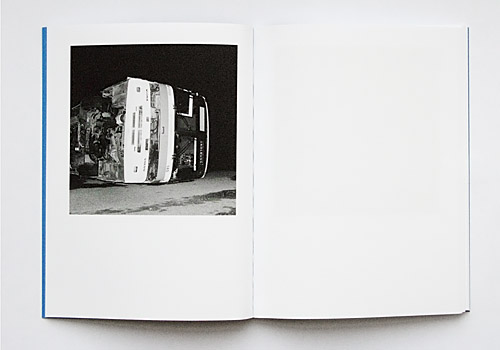 Who can explain why the Swedes take so many pictures with flash? A few months ago I wanted to do a post finding as many photos as I could which were:
-in color
-taken by a Swede
-medium format, preferably
-shot with heavy flash
-OF A TREE, OR SOME OTHER FOLIAGE
The post never came together, but I am still intrigued by this style, if not exactly attracted to it. The Lange book looks very good though, click on to Farewell's site to see a better preview. I especially like the image of the stark white wall with darkness outside.