As part of the "future of photobooks" experiment, I want to list the books I bought this year. If there's concern about the future of photobooks, then surely it's because there's a feeling that people are no longer interested in purchasing them. Maybe this information can shed some light on the audience of books produced by smaller publishers or individuals.
These titles are listed in reverse chronological order, in the format Author-Title-Publisher-Price-Place I bought it. Note that 100 yen is, very roughly, $1.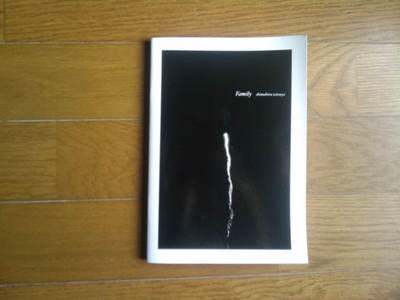 Tatsuya Shimohira, "Family." Self. 500 yen. Totem Pole Photo Gallery.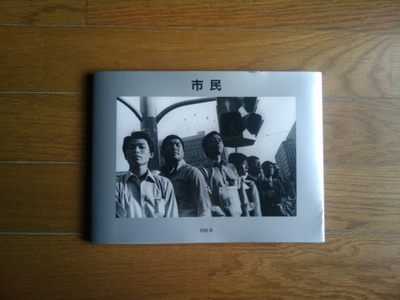 Abe Jun, "Citizens." 2000 yen. Vacuum Press. Sokyu-sha bookstore.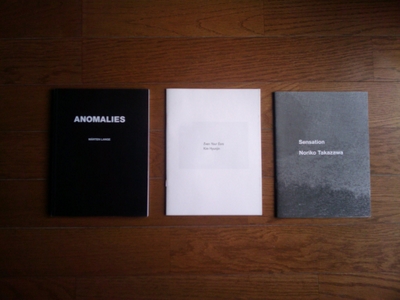 Marten Lange, "Anomalies," Kim Hyunjin, "Even Your Ears," Noriko Takazawa, "Sensation." 38 euro shipped (over 2 purchases). Farewell Books. Farewell Books site.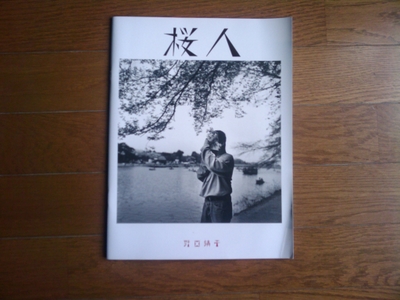 Noguchi Yasuko, "Sakurabito," 1000 yen. Vacuum Press. Sokyu-sha.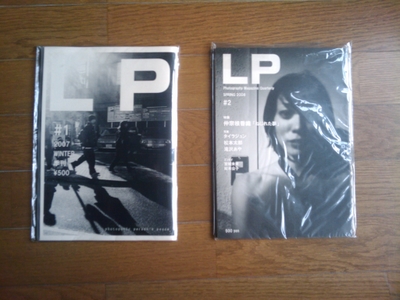 LP Magazine #1 and #2. 500 yen each. Self. Sokyu-sha.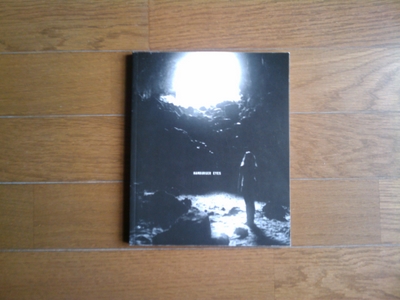 Hamburger Eyes #13. $20 shipped. Self. Online through Kickstarter.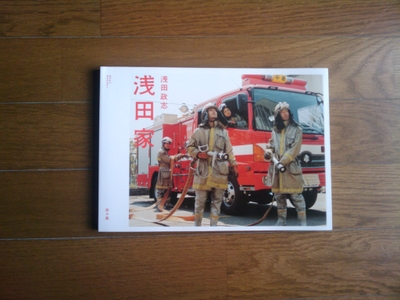 Asada Masashi, "Asadake." 3300 yen. Akaaka. Konica Minolta Plaza.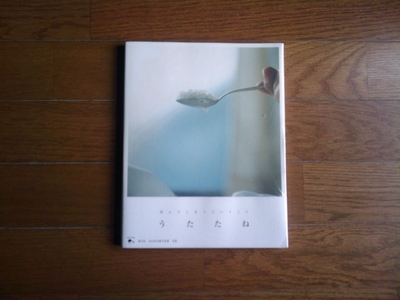 Kawauchi Rinko, "Utatane." 3000 yen. Little More. Some big bookstore.
Fresh off my last job, I began the year spending a lot on two books from relatively large Japanese publishers, Little More and Akaaka. After that I mostly bought books published by small presses (Vacuum, Farewell) or individuals. These books appealed to me because I they were affordable! I'm sure many other people make decisions in same way. How many undergraduate photography students today could easily drop $50, or even $30, if they saw a book they wanted?
Luckily, the pleasure of buying a book doesn't correspond to its price—who was ever happy about buying an overpriced college textbook? An inexpensive, independently published book can still be entirely satisfying to purchase. That said, just because it's a labor of love doesn't make it cheap: Marc gave me some gentle ribbing on Twitter when I said that spending around $28 shipped for an independent photobook was steep for an online impulse buy. (Which it still is!) Compare that to my experience when I walked into Totem Pole Photo Gallery, picked up Tatsuya Shimohira's zine and bought it on the spot when I heard that it was 500 yen.
Just as film has found its audience shrinking, maybe the same thing is happening to photobooks. But small publishers should still find readers under these conditions: without the need to support a large staff, they can easily adjust the scale of their projects to fit a modest audience. There will never be an Impossible Project for photobooks, because producing a book, especially in small batches, is relatively simple. Indeed, given how easy it is, it's tempting to to consider the idea of a small, international community of publishers and book buyers, where everyone supports each other, ends up with each other's books.
So, the field is open to anyone—with money, that is, and that's where I see more questions than answers. Are these endeavors always a passion project? How do small or individual photobook publishers stay afloat? Do they ever break even on a book, let alone make money? I'm sure there are people out there willing to share the answers to these questions, so I'll ask them and report back here.