About three years ago it was very hard to look at Flickr without coming across My Little Dead Dick, a photo project between Patrick Tsai and Madi Ju documenting their life together. So many things about that project seemed so right for the time: here were young people shooting film through compact cameras with abandon, taking the material of their own lives and turning it into art, all seemingly without very much effort at all. If they worked "jobs" at all, that didn't come through in their photos—which seemed born of a will to live and breathe photography at each waking moment. Apart from the obvious/voyeuristic interest people have in observing other people's lives, I think this seriously unrestrained drive to shoot made the project a breath of fresh air in the internet photo world. It's hard to speak about "generations" online, because everything moves quickly, but I'm sure My Little Dead Dick will come to be cited as an important reference point for some crop of hotshot photographers coming to your monitor in a few years. Pat and Madi were, for me at least, the first and last real Flickr stars.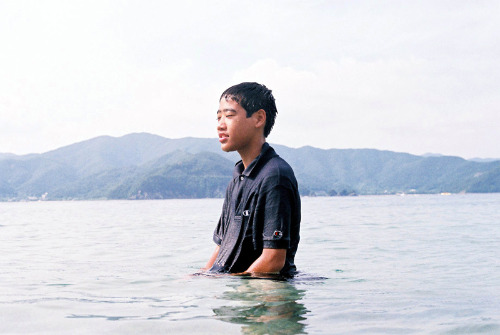 I'd read an interview with Pat where he said he was moving to Tokyo, so once I got here I sent him an email to see if he wanted to hang out. I didn't actually expect to hear from him, but he got right back to me and we met up a couple of days later. We've been really good friends since then – Pat is one of the most generous dudes I know, and I'm forever indebted to him for hooking me up with my job here.
Pat has a new exhibit which is opening this coming Saturday, September 4, at Cultivate Gallery in Tokyo. It's called "Hot Water," and I don't want to give away too much but it is definitely worth checking out. There's an opening party on Saturday from 5-8, I'll be there and if you mention Street Level Japan (just yell it out if you dont recognize me ok, i prob wont be the only paleface) I'll get you a beer.
The exhibit is up from September 4 – September 26, only open on Saturdays and Sundays from 2-7pm. GOOG MAP