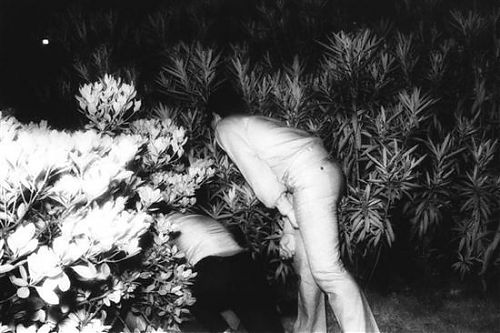 You've probably seen images from Kohei Yoshiyuki's The Park series before. Here's a link to an interview done by Nobuyoshi Araki, published in 1979. The interview is pretty good but I want to draw attention to the way Araki leads it off:
As the genius of photography, I'd like to introduce Yoshiyuki Kohei to our readers.
Modest as ever!
Side note: I walked through Chuo Park, where Yoshiyuki took most of these pictures, the other day. It was a good spot for taking pictures, there were a few stray cats that didn't mind company, and some people wandering through.