John posted some nice photos of an exhibit called "The Beach," by Reiichi Murakami. On his recommendation I went and checked it out, and I enjoyed it. I think it might be the pinnacle of Japanese amateur photography: while it goes off in a few different directions, Murakami spent 10 years putting it together, and the overall quality really comes through.
Still, a funny thing happened in the gallery, where Murakami's show was being displayed next to some ("breathtaking" I assume) photos of nature: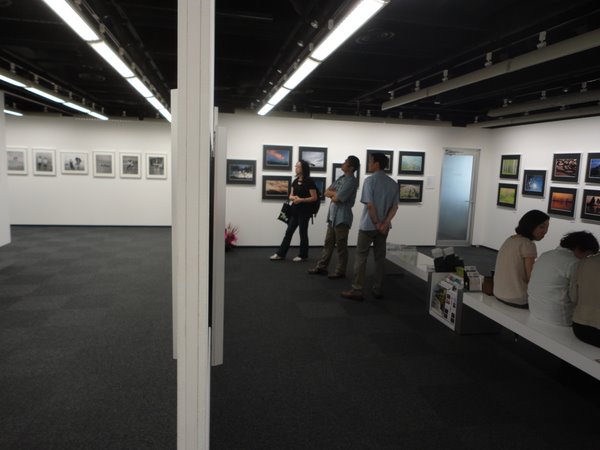 No one else was looking at Murakami's work, except for one guy…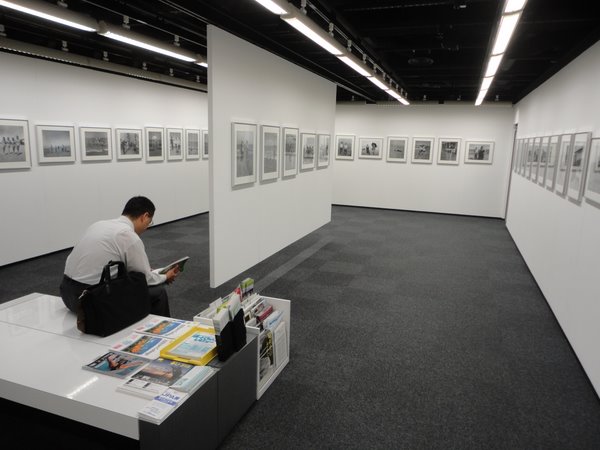 …using the exhibition space as a place to sit down and flip through a catalog! Oh well.
In his post, John highlighted group photos. I liked Murakami's solo portraits: