Last week I wrote a post on Seiji Shibuya for La Pura Vida, talking mostly about his recent photobook "Dance." I liked the lightness of the photos, and for the "Dance" exhibit, Shibuya went as far as to write a very coherent statement explaining why he put together such an un-"serious" book.
Shibuya also held a second photo exhibit at Akaaka's gallery, "Flame." Here are some photos from the exhibit: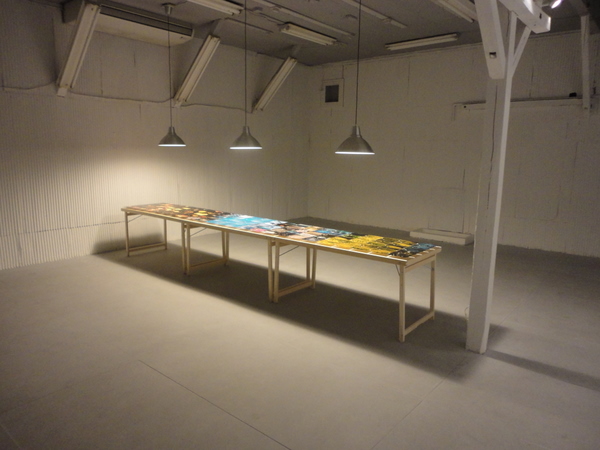 Some photos were hung on the walls, but this table was the centerpiece of the exhibit.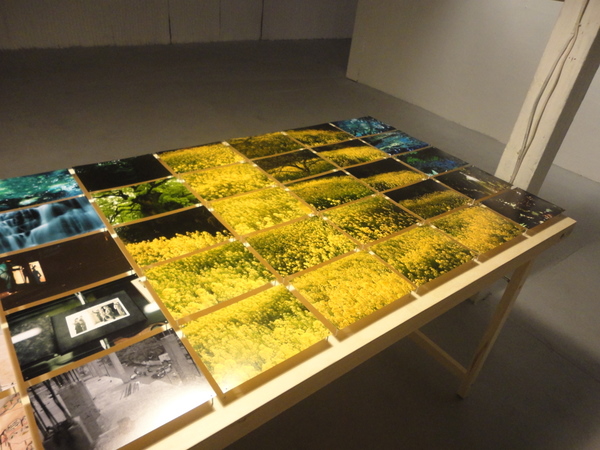 The photos of these flowers were shot just a couple of weeks ago, in Miyagi, an area heavily damaged by the tsunami.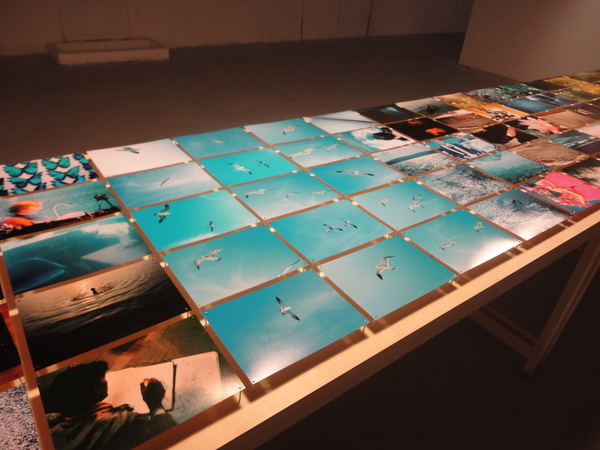 It's my first time to see a show presented like this. It looks like pins have been driven through the photos, but actually, each photo is sitting on top of four metal posts, with a small magnet placed on top.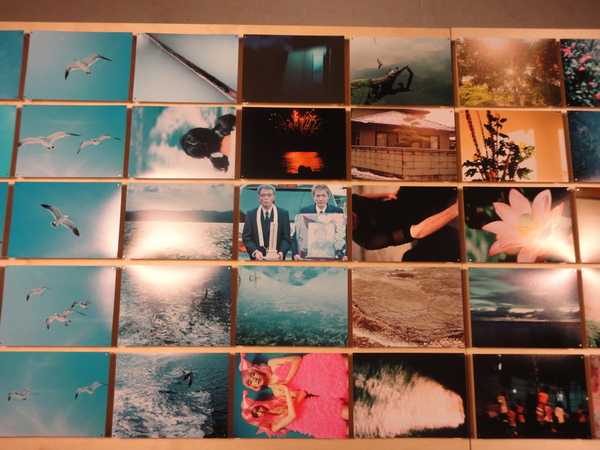 I thought this photo in the center might have also been taken in Miyagi, but it was actually taken at the funeral of Shibuya's grandmother.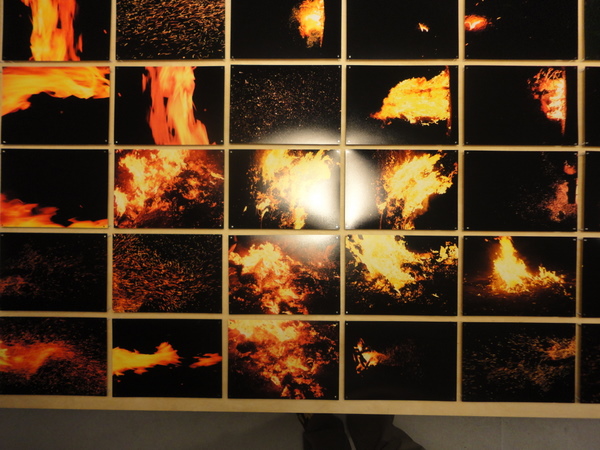 "Flame."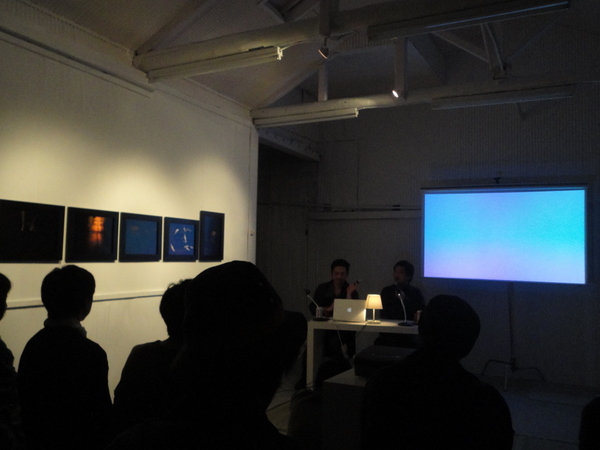 This was taken at Shibuya's talk event. He has a good way of speaking in public, the word I would use is "measured." He's on the left, though I guess you can't make out his face, or the Budweiser that he and the moderator were drinking. That was also a first, I'm glad to see Tokyo's photographic community beginning to rally around this fine beer.